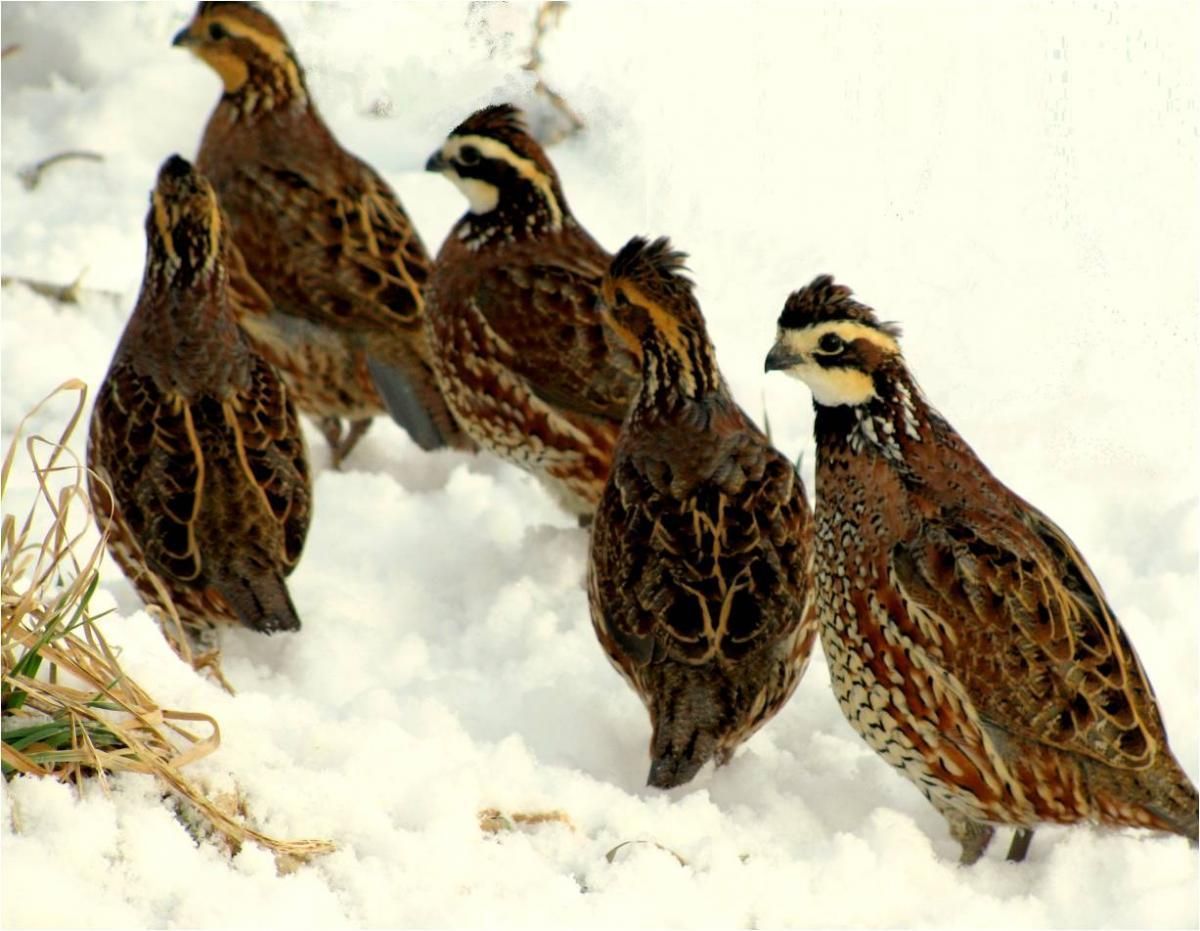 The first snow fall of the year is behind us now. As we look forward to winter, preparations need to be made to ensure a warm and enjoyable season. Is the propane tank filled? Is there wood for the fireplace?  Have the garden hoses been drained and put away? All these tasks provide peace of mind when the temperature starts to drop.
Just like people who rush from one place of warmth to another during the winter months, northern bobwhite quail also need established pieces of habitat to ensure successful survival throughout the colder months of the year. Recent studies have shown that access to woody vegetation is a critical component to ensuring winter survival for bobwhite quail. During the winter, northern bobwhite quail coveys come together forming interrelated groups.  Areas of thick brush provide protection from predators while also enabling the quail to stay out of the weather. The key to these brushy areas promoting healthy quail populations is their proximity to grasslands and pastures. Just like humans, quail do not want to travel far in harsh conditions to access food resources. When brushy areas are located near vital foraging areas, quail have better success moving back and forth.
Woody vegetation does not mean trees. Unlike many birds, quail do not use trees to nest or perch. Quail tend to avoid areas with dense tree cover for multiple reasons. Areas with thick tree cover tend to have less insect diversity when compared to grassland habitats, reducing the amount of available food sources. Mature trees also harbor many quail predators such as racoons and opossums. For these reasons, quail prefer woody vegetation in the form of brush or edge habitat. These areas of thick intertwined woody vegetation allow an escape for quail, from both environmental conditions and predation.
The northern bobwhite quail population has been on a steady decline throughout the country over the past several decades. The main factor for their population decline has been habitat loss and fragmentation. Federal conservation programs such as EQIP have been put in place to promote quail habitat and reduce population declines. Through these programs, financial incentives are given to landowners to provide and manage vital quail habitat. Ohio is an important piece in the recovery of quail populations. 
If you are interested in providing quail habitat contact Broc Sehen, Madison SWCD District Technician, at (740) 852-4003 or your local SWCD/NRCS office and ask how they can assist you with your management goals.