Apply for assistance to join us in protecting our resources.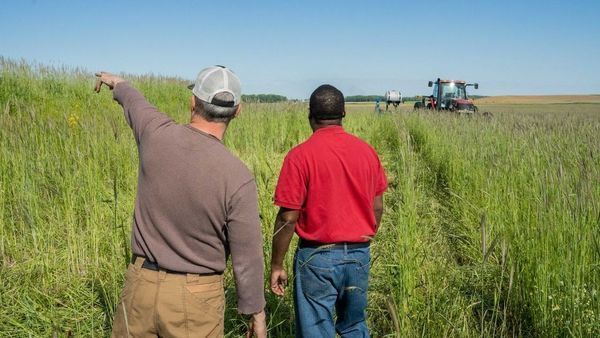 Madison Soil and Water Conservation District works with our partners, USDA and the Natural Resources Conservation Service, to help everyone—landowners, nonprofits, businesses and government agencies—apply for financial assistance to achieve conservation objectives and provide benefits to our communities.
For agricultural improvements, the first step is meeting with the technical staff and developing a conservation plan. Once we understand your conservation objectives, we can better identify the right grant application for your situation. 
Below are some possible grant opportunities and links to more information.
Funding from the Ohio Department of Agriculture (ODA) helps Madison County Commissioners purchase agricultural easements from willing landowners who wish to preserve their farm in perpetuity.

The Ohio Department of Natural Resources offers grants that help elevate outdoor recreation opportunities, including trails and outdoor pursuits.

Ohio Public Works dedicates its Clean Ohio Green Space Conservation Program to preserve open spaces, ecologically sensitive areas and stream corridors.

CRP is a land conservation program administered by the Farm Service Agency (FSA). In exchange for a yearly rental payment, farmers enrolled in the program agree to remove environmentally sensitive land from agricultural production and plant species that will improve environmental health and quality. Contracts for land enrolled in CRP are from 10 to 15 years in length.

Wetland Reserve Easements provide habitat for migratory waterfowl and other wetland dependent wildlife, including threatened and endangered species; improves water quality by filtering sediments and chemicals; reduces flooding; recharges groundwater; protects biological diversity; provides resilience to climate change; and provides opportunities for educational, scientific and limited recreational activities.

The USDA and state of Ohio are partnering together to create 70,000 acres of permanent vegetative cover along rivers and streams in the Scioto watershed. These acres will be part of the Conservation Reserve Enhancement Program (CREP), which aims to increase wildlife populations and habitat as well as increase water quality.

NRCS programs such as the Environmental Quality Incentives Program (EQIP) and Conservation Stewardship Program (CSP) are "working lands" programs. They fund conservation improvements on cropland, pastures and forests that increase productivity and reduce negative environmental impacts.

The Conservation Stewardship Program (CSP) rewards private landowners for actively managing and maintaining existing conservation activities while offering additional opportunities to improve natural resource and land management goals.