Know Your Soil
Soil tests are the key to the start of healthy soil. Knowing your nitrogen, phosphorous, potassium, and magnesium levels take the guesswork out of buying fertilizers, chemicals, and other soil amendments. Getting a soil test is easy and provides you with useful information about your soil such as pH, organic matter, available phosphorus, and much more. Recommendations on proper fertilizer use can be made on the results. Soil testing provides a basis for sound land management decisions and protects our local water resources. You can be the change for clean water. Know your soil. Don't guess, soil test.
Soil Test Kits for Sale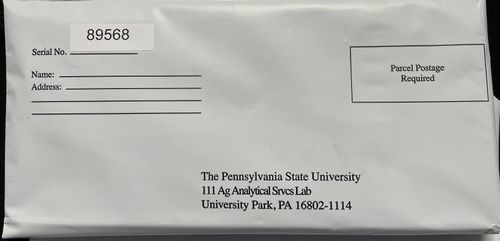 You can pick up a soil test kit from our office!  In partnership with OSU Extension, we have soil test kits for sale for $12 each (shipping extra).  A soil test kit includes basic soil fertility test and sampling instructions. Soil probe may be borrowed from our office to make soil sampling easier.  If, after receiving your results, you have any questions, Amanda Douridas, Ag Extension Educator, will assist.
Additional Information
This website explains the reasons and how to test soil in your lawn and gardens.

This website goes more in depth into collecting soil samples in crop fields.

This website gives general guideline to help determine if your soil is within the desirable range for each of the parameters tested.

This website provides a summarized version of the Tri-State Fertilizer Recommendations.