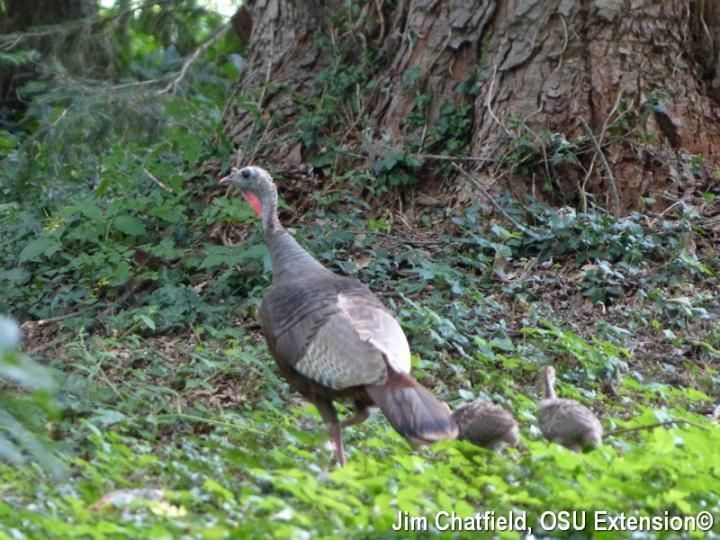 ATHENS, Ohio – Private landowners can learn more about creating quality habitat for wild turkeys at an upcoming workshop hosted by The Ohio State University on Tuesday, Aug. 30, according to the Ohio Department of Natural Resources (ODNR) Division of Wildlife.
The Ohio Woodlands Stewards Program, part of The Ohio State University Extension, will host a dinner and discussion with wildlife professionals on turkey habitat needs and land management. Participants are asked to register by Tuesday, Aug. 23 at go.osu.edu/turkey4landowners. The cost for the workshop is $15, which includes dinner. The event runs 5-8 p.m. at the Athens Community Center, 701 East State St., Athens 45701.
The workshop provides an opportunity for landowners to learn how to support and improve turkey populations on their property through habitat management. Attendees will spend time outdoors evaluating examples of quality turkey habitat. Wild turkeys can be found in all 88 Ohio counties. Turkeys rely on a variety of habitat components, including woodlands, brush, and open areas, where they feed on forbs, grasses, insects, nuts, and seeds. The presence of turkeys on a landscape is welcomed by hunters, birders, and other outdoor enthusiasts, and turkeys are a vital part of Ohio forest ecosystems.
Questions on the wild turkey habitat workshop can be directed to the Ohio Woodlands Stewards Program, (614) 688-3421 or ohiowoods@osu.edu. The event is made possible with funding from the Division of Wildlife and the Terrestrial Wildlife Ecology Lab of The Ohio State University's School of Environment and Natural Resources. Additional partners include the Division of Forestry, USDA Natural Resources Conservation Service, and National Wild Turkey Federation. The mission of the Division of Wildlife is to conserve and improve fish and wildlife resources and their habitats for sustainable use and appreciation by all. Visit wildohio.gov to find out more. ODNR ensures a balance between wise use and protection of our natural resources for the benefit of all. The visit the ODNR website at ohiodnr.gov. 
-30-'
For more information, contact
Brian Plasters, Division of Wildlife
(614) 601-3836
John Kaiser, Division of Wildlife
(937) 203-7511